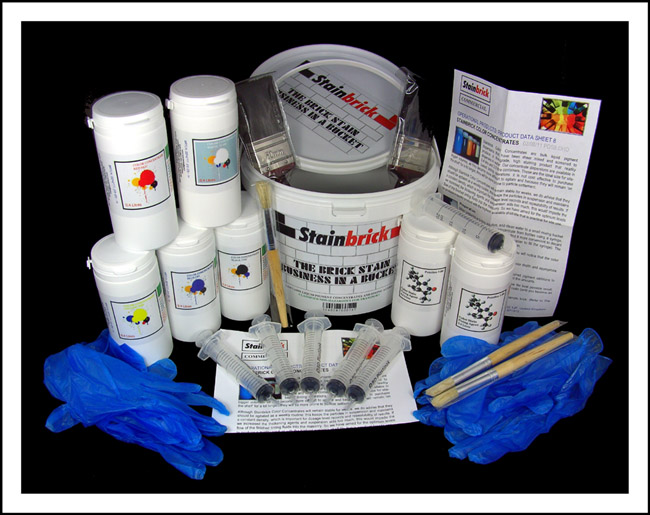 Following your initial purchase of the Brick Stain Business in a Box and Bucket, you can replenish any item within the Starter Pack.

The 400ml pot sizes are made to fit the Starter Bucket and seven of these will fit snugly in the bucket.
There is enough colour concentrate supplied to potentially treat over 500 square metres (well over 5000 square feet) of brickwork!
The amount of colour concentrate needed to produce 1 litre of brick stain will vary depending on the original background colour and the depth of colour required. Most tinting work requires an addition of between 30 - 50mls per litre. This equates to an average of 40mls, so each 400ml pot of colour can usually produce 10 litres of brick stain.
10 litres of brick stain would cover about 100 square metres (for smooth bricks with average absorption).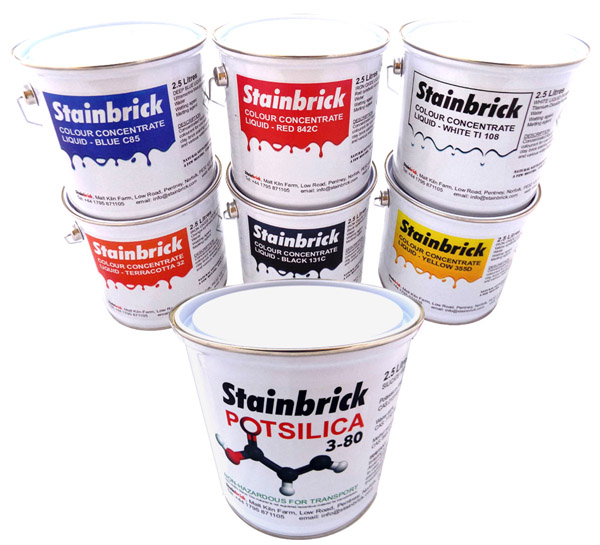 Other sizes are available in 1.0 Litre, 2.5 Litre and 5 Litre containers.